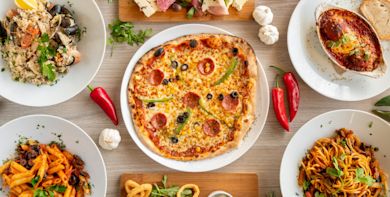 Reviews
Sarah
"The food ?? is always amazing! Zucchini flowers are to die for"
13/02/2020
Adam
"It's the best pizza around."
8/02/2020
Jarrod
"Best pizza's going around! Simple and authentic. Delicious and very affordable."
1/02/2020
Jamie
"Great food! Lovely restaurant, we just couldn't make it out tonight so got it delivered. Lady who delivered was super fast getting here and very friendly. Excellent, thank you!!!! :)"
25/01/2020